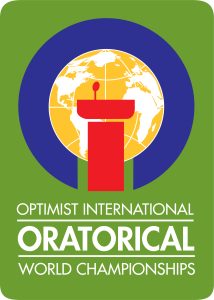 "Discovering the Optimism within Me"
Topic for the 2022-2023 School Year
The Oratorical Contest provides an excellent opportunity for students to develop important public speaking skills.  Any student is eligible to participate who is under the age of 19 as of October 1st. The District winner of the Oratorical Contest receives s a 3,500 scholarship ($2,500 from Optimist International and $1,000 from The Great Ohio District).
The District finals will be held on Saturday, April 29, 2023, in person. The World Competition is slated for July 20-21, 2023 in St. Louis. All Zone and Region winners will receive plaques given to them at that level. District winners also receive an engraved plaque. There will be three scholarships awarded to the District for 1st, 2nd, and 3rd place. This contest is non-gender specific. The top winner advances to the World Competition.
Two winners at the Club Level
Two winners at the Zone Level
Two winners at the Regional Level
1st, 2nd & 3rd Place winners at the District Level, only First Place advances to the World Competition
Club Contests: Conducted by March 5, 2023.
Zone Contests: Conducted by March 26, 2023.
Regional Contests: Conducted by April 16, 2023.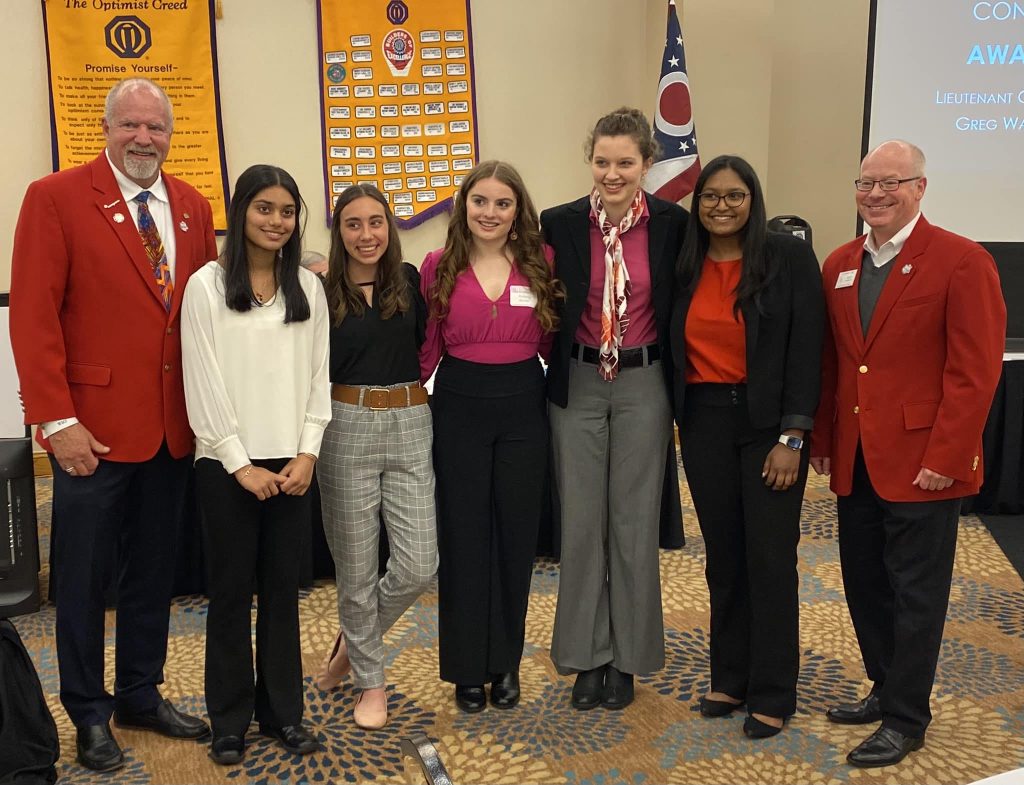 Information packets can be requested from Optimist International. The link leads to an application, brochure, and Club Planning Guide.
Lt. Governors: Please mail all winners' paperwork to your Regional Chair immediately after your zone contest. Regional coordinators should mail paperwork (please make sure all blanks are completed) to Debe Dockins, as soon as your contest is finished.
At each stage, it's very important that all the paperwork is completed. In order for the scholarships to be processed, the following information is required:
The Contestant's Application Form for the 2022-2023 Contest
The Zone/District Regional/District Entry Form which must include the number of contestants that participated in each level of the contest AND the appropriate signatures, including the contestants.
The Optimist Regional Information Form from the Regions which will be held in April.
A Copy of the contestant's birth certificate or passport. No other age verification documents will be accepted.
A copy of the contestant's Club Contest Evaluation which can be found in the Club Planning Guide. This is often missed, but OI considers it mandatory.
A printed copy of the speech.
PLEASE make sure you have signatures of club officials.