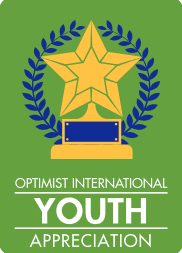 Honor Youth in the Community
Optimists recognize youth for a variety of reasons, including their achievements at school, dedication to community service, improvement in their grades and doing their best in sports or the arts. This activity allows Optimists to build the self-esteem of the youth in their community and show them that their efforts and hard work really do make a difference.
Youth Appreciation projects are intended to make children feel important and highlight their positive contributions to society. Since 1956, this program has given Optimist Clubs the occasion to work with youth toward the common goals of education, career development, physical well-being and community service.