Kettering Noon Optimist Club will host the 40th Annual Dayton Area Youth Appreciation Banquet at Presidential Banquet Center in Kettering on Wednesday, November 8th, 2017 at 6:00 p.m.  Your club is invited to sponsor one to three local youth to attend this exciting event.  Last year's event had over 100 Optimists, honored youth and their families in attendance.
A $1,000 scholarship is awarded during the banquet.  A recipient is selected by random drawing at the end of the evening.  Each participating club is asked to donate $100 for the first student and $50 for each additional student to used for this scholarship.  You are not obligated to donate in order to participate, but only the student honorees from clubs that donate are eligible to receive the scholarship.
The youth are honored in Bucher style.  Jim Bucher, formerly on WDTN Channel 2, and a recent columnist with his "World According to Buch", in The Times publications, will assist us again. He is best known as "Buch", or "Buch tv guy",  and he will interview each honoree and laughs abound from the spontaneous answers that are produced.  Jim has a way of "Bringing Out the Best in Kids"!  Working with Jim Bucher, we will once again be able to have Jim Back, from East Dayton Optimist Club, as our emcee.  They're an awesome duo helping us honor students from the greater Dayton area. Plan to come join the fun!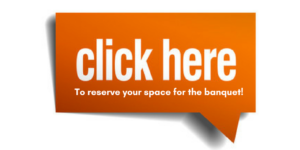 Simply fill out the enclosed reservation form to participate.  I must have this information and payment for your reservations by November 1st.  If you have any questions regarding this event, please don't hesitate to contact me.  Kindly respond even if you are not planning to attend.  Your participation would be greatly appreciated and give your club the opportunity to honor a local youth who lives, learns, and grows to become your leader and community volunteer for the future.
Yours in Optimism,
Missy Mae Walters, Chair, Youth Appreciation Banquet
937-430-2903 [email protected]
Sue Labatzky, Co-Chair, Youth Appreciation Banquet
937-350-7149(home)937-623-9317(cell) [email protected]