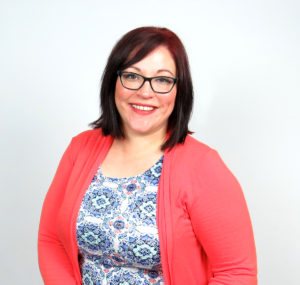 As introduced by Darrel earlier this month, my name is Marie Miller and I am currently the 2017-2018 Vice President of the Optimist Club of Van Wert. I just celebrated 20 years in the marketing industry and currently work as a social media manager for Brand It Marketing Communications, in Rockford, Ohio.
I'm pretty peppy, so you'll have to trust me when I say that I'm excited to handle all internet communications, emails from Governor, sending out Call and District Bulletin etc. I don't know about you all, but I'm a tech-nerd and I love statistics and analytics.
It is my intention to use an email service to distribute communication. By doing so, I will receive statistics on who's opened emails, who's not opening them *possibly indicating an issue with receiving the message, and if links are being clicked, etc.
It is my goal to provide a quick turn around and meet the needs of each request. My preferred email is marie@branditonline.com and if you prefer to connect in other ways – my social links are below.
We may experience a brief time of learning and adjustment. I will work to make this as brief as possible.
What can you do to help? Send me your requests, follow up if you're not seeing the emails, and provide feedback on areas of improvement. If you have additions throughout the year, please send me their contact information and I'll update accordingly. We work better as a team, and together we are Optimist Strong.
Yours in Optimism,
Marie Miller